This Simpler Living OneEarth Podcast is a co-production of Simple Living Works! and The Common Good Podcast (OneEarth Jubilee).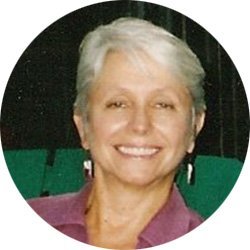 We kick off our 2021 podcasting with Grace Dyrness [DUR-ness] as our guest. Grace has been a great advocate for Jubilee in recent years. Lee first met her a decade ago while she was still at the University of Southern California in Los Angeles. Since then, our friendship has grown and she's visited the Jubilee Circles in San Mateo, Mexico, and San Cristobal, Mexico. She'll tell us about that in this conversation.
She will also tell us a highly successful way to engage poverty. It's a topic that makes many people throw up their hands in hopelessness. It's also true that many nonprofits engage poverty through forms of relief that do not change either the people or their situation. Grace will tell us a different way—one that is also being practiced in the Jubilee Circles in San Mateo and San Cristobal.
You will find Grace at the website of HUB: Urban Initiatives — Urban-Initiatives.org.
Grace Roberts Dyrness is a community development consultant and professor. She has taught at the University of Southern California, Azusa Pacific University, and Fuller Theological Seminary, as well as institutions in the Philippines, Indonesia and Kenya, with a focus on public service in an urban setting, social context of planning, community and transformational development, and sustainable tourism. Her approach has been to use advocacy planning and participatory approaches to engage people in communities in order to envision their own future and chart a path towards it.