This Simpler Living OneEarth Podcast is a co-production of Simple Living Works! and The Common Good Podcast (OneEarth Jubilee).
Most people feel on the outside of extreme wealth. Some aspire to it. Many are offended by it and consider it immoral—even evil. For most of us it's a sideshow. But Chuck Collins, our guest today, says, "No! It's not a sideshow. It's the main show. It affects all of us." We pay the taxes that build what everyone uses. They avoid taxes, sometimes paying none, taking no responsibility for the common good though they benefit from it. Recently, Chuck wrote The Wealth Hoarders: How Billionaires Spend Millions to Hide Trillions. Also, a short article by him, "Helping the Rich Give Away Their Wealth" appeared recently in "YES! Magazine."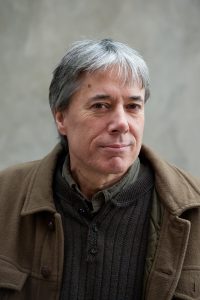 Chuck Collins is Director of the Program on Inequality and the Common Good, co-editor of Inequality.org at the Institute for Policy Studies. I first became familiar with him through the book, Robin Hood Was Right: A Guide to Giving Your Money for Social Change, co-authored by Chuck in 2000. Then I was greatly impacted by a book he wrote with Felice Yeskel, Economic Apartheid in America: A Primer on Economic Inequality and Insecurity (2005). That book so clearly explains how the economic system can lessen the economic divides in our society and how it can increase them. Subsequently, I established a relationship with Chuck at the Solidarity Economic Forum in Amherst, Massachusetts, in 2009. When I wrote my first book, Blinded by Progress, Chuck agreed to write the "Foreword." I'm grateful for that.
A good way to appreciate why Chuck can speak with authority to our topic today, inequality and the radical wealth divide, is to scan the titles of his writings.