This Simpler Living OneEarth Podcast is a co-production of Simple Living Works! and The Common Good Podcast (OneEarth Jubilee).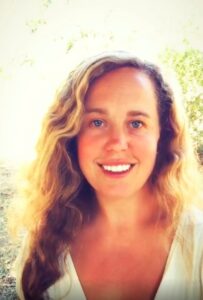 Many voices tell us that saving life on our planet requires a whole different economy—a whole different way of thinking. 
Della Duncan is one of those voices. She describes herself as a renegade economist. Her goal is to create islands of alternative economics in the ocean of capitalism. She also describes and embraces doughnut economics, a model first put forward by Kate Raworth of the U.K., and now being implemented in many cities and locales. She tell you how to become part of the doughnut economy in your area.
Della hosts the Upstream Podcast about economic systems change. She is also a Right Livelihood coach, a Senior Fellow of Social and Economic Equity at the International Inequalities Institute in the London School of Economics, the Course Development Manager of Fritjof Capra's Capra Course on the Systems View of Life, a co-founder of the California Doughnut Economics Coalition, and an Alternative Economics Consultant.