This Simpler Living OneEarth Podcast is a co-production of Simple Living Works! and The Common Good Podcast (OneEarth Jubilee).
Jubilee OneEarth Economics is not focused on just one issue, but on a worldview—a way of viewing the world and living in it. That is a strength because we need this worldview to save us from the devastation of life happening as a result of the practice of the MultiEarth worldview that prevails today. But worldviews are big and reach into all areas of life. That makes them challenging to describe.
This worldview of OneEarth Jubilee guides us in ways similar to how Indigenous peoples lived sustainably on the Earth for millennia. The Bible also presents this worldview as an alternative to kings and empires. Indigenous ways continue to suffer, being thought of as in the past or outdated, and the Jubilee worldview has been forgotten.
But not everyone.
In this episode, four people understand that the situation of life is dire and that just as surely there is a worldview that saves life. Two of the four are from Mexico; two from the U.S. They are part of Jubilee Circles, a group of people who share a devotion to living the OneEarth Jubilee worldview in radical contrast to the reckless gamble the powers in charge are making with life on the planet.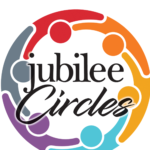 Angelica Juarez is a physician and artist in the village of San Mateo, Puebla, MX.
Lindsey Mercer-Robledo is a community organizer in the city of San Cristobal, Chiapas, MX.
John Michno is a former IT person who now directs Jubilee Economics Ministries in San Diego, California, USA.
Lee Van Ham is a co-founder of the nonprofit OneEarth Jubilee Economics and has worked to deepen his understanding and practice of the Jubilee worldview for over 20 years.
They tell how the Jubilee worldview came to appeal to them, and how they're devoted to putting it into practice daily. For them, it is a spiritual path for living in the midst of the breakdowns happening in the current crises.