This Simpler Living OneEarth Podcast is a co-production of Simple Living Works!and The Common Good Podcast (OneEarth Jubilee).
The climate emergency isn't coming, it's now … and it's been with us for some time. We have a deadline. 2030, the year that hundreds of international scientists have agreed is the deadline for actions to keep Earth from heating over 1.5° above pre-industrial levels. Though slow at first, congregations, faith organizations, and faith-based campuses are now hurrying to develop actions that help save life on our planet. Environmental activism can be strengthened when it is also spiritual practice. Eco-spirituality and eco-theology are rapidly connecting the language of faith and spirit to science and what's happening in creation. And that's the focus of our conversation in this episode of the Simpler OneEarth Living Podcast. After you've listened, share your thoughts via an email to lee@jubilee-economics.org.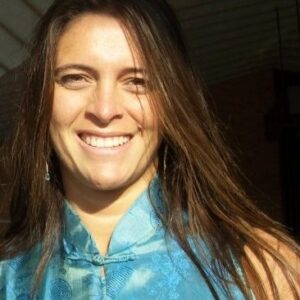 Our guest for this episode, Neddy Astudillo, understands the scope of what is needed. As an eco-minister and eco-theologian, Neddy directs Green Faith in Florida and in Latin America. Here's how Green Faith frames their work:
Religious and spiritual communities everywhere generate a moral awakening to the sacredness of Earth and the dignity of all people. Together, we are building resilient, caring communities and economies that meet everyone's needs and protect the planet. The era of conquest, extraction, and exploitation has given way to cooperation and community.
The good life is one of connectedness—with each other and all of nature. It is a world of flourishing life that replaces despair with joy, scarcity with shared abundance, and privilege with justly distributed power.