Episode 1020 of the Simpler OneEarth Living Podcast, is a co-production of Simple Living Works! and The Common Good Podcast (OneEarth Jubilee Economics).
Have you ever considered that maximizing profits could be a really selfish way of investing your money? And, do you know where to bank to make the most difference in the world? We address these questions and more with Scott Klinger.We conti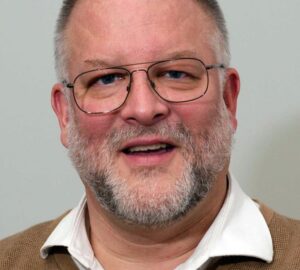 nue in this episode to focus on how to live amid the multiple crises of the 2020s. We accept the guidance of over 200 scientists globally who tell us plainly that we must keep global temperaturesfrom rising more than 1.5°C above pre-industrial levels. And that to do so, massive changes in our economic and social systems must happen. Our guest, Scott Klinger, shares some of what he has learned about these systems and how to change them.
From an email Scott sent Lee to prepare for this episode: My current thinking is about how the world could be different, if we all invested in creating the world we want to live in, rather than investing to maximize our financial returns. What would maximizing our justice returns look like?
We can contrast it with Indigenous Peoples values around money. Wealth is held collectively….there are usage rights to the Earth, not ownership as white society thinks of it.
When you go to an Indigenous community, the leader may well be one of the materially worse off people, that's because the principal responsibility of leadership is to look after the well-being of the people. We've turned that model upside down. The role of a leader is to send money up the financial food chain, not down.
We can talk about legal barriers to bringing this sort of world about, and some concrete ways that listeners can invest their own assets, and ask questions of pots of money they influence, with their employers, with their churches, with their community foundations."
Watch for articles by Scott on the Common Dreams news outlet. You'll see them there from time to time.
Fascinating Announcements
Jubilee OneEarth Economics has begun to post short videos for free on YouTube at "OneEarth Jubilee."
You can be a promoter of Jubilee living. Watch for information about a new Jubilee School and a certification course.
In our previous podcast episode we interviewed Lane Van Ham on the power of immigrant advocacy. You can get his new book "Composite Nation: A History of Immigrant Advocacy in the United States," directly from OneEarth Publishing, a service of Jubilee OneEarth Economics.
During Advent, the four week period before Christmas, read and use Lee's new book "The Liberating Birth of Jesus: A Birth Story Able to Reverse the Earth's Perils." Read more here // Hear more here,  and at TheOneEarthProject.com/books. Order a copy directly from Jubilee or from various suppliers on the internet.
Please tell us your thoughts on these subjects. Leave a message on Jubilee OneEarth Economics and/or Simple Living Works! Facebook pages.