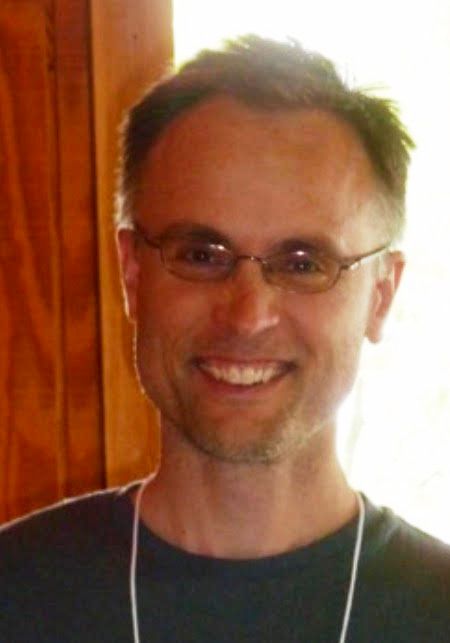 For Jubilee OneEarth Economics, part of positioning ourselves to meet the challenges of the 2020's is adding John Michno to the leadership team.
John's Values
Environmental and human sustainability are so important. In the Gospel of Matthew, Jesus tells the story of the Pearl of Great Price. A man finds a pearl, and sells everything to own it. If Jesus were here today, might he say the Pearl of Great Price is our ecosystem — Earth, our home? Earth provides the right amount of oxygen, water and plant nutrients. This delicate balance is changing, due to the unconscious way we over-consume. The Good News is, we're creating a new culture — capable of living within the resources of OneEarth. I'd love if you were to write to us to celebrate how you're stepping into sustainability.
John's Work & Business
My career began as a Fellow with the National Oceanic and Atmospheric Administration, researching mathematical models of sea pollutants and overfishing. With a degree in Physics from UCSD, I worked as a software engineer for a former division of General Electric. I was drawn to helping customers and became a software consultant to Global Fortune 500 corporations and government organizations — advising them how to conserve resources. I became a project manager, and directed projects with dozens of engineers for the US Navy and the National Science Foundation.
John's Human-Valued Mission
After 25 years of focusing on science and software and leading some large budget projects, I felt value in contributing to the personal growth of individuals and the organizational development of groups. I worked with teams of facilitators to offer workshops and conferences in Nonviolent Communication. As we added tools like Appreciative Inquiry, Open Space Technology and mindfulness, I was invited to teach at universities, synagogues and churches.
After early experiences of Christian spirituality, my faith had broadened so that I also value interfaith practices. Many of my friends consider themselves spiritual even though they're secular. In 2017, I became aware that some of my friends' children were being targeted for bullying because of their Muslim, Jewish, Latinx or African American cultural heritage. As part of an interfaith team, in consultation with social workers at the Trauma Informed Care Team, we worked with the school district to nominate new policies and curricula that appreciate diversity, tolerance and kindness for all students and teachers.
As the climate emergency became apparent, I served as the Interfaith Coordinator for SanDiego350, seeking to reduce the worst impacts of climate change. My role was to form relationships with clergy of all faiths, inviting them to act jointly on the environment, through education about climate change science, and Creation Care circles in their communities. I partnered with Catholics, Brethren, Quakers, Episcopalians, Methodists, UCC, Religious Science, Bahá'í, Nazarenes, Unitarians, Buddhists and others.
Through these experiences, I increasingly valued the diversity of spiritual practices, the insight of science, the preciousness of our environment, and of individual humans. We are bringing these gifts to nourish our planet and our peoples.
In 2020, we'll be holding special events recognizing the 20th year for Jubilee Economics Ministries — A delegation to southern Mexico to learn communitarian practices from the JEM Circles there, 6/6-13; a conference in San Diego, 9/19-20, featuring scholar Wes Howard-Brooke; a 20th anniversary party in San Diego toward the end of the year.