Quick Headlines: A Peek at Baby Kotan; Pedro Zooms to Peru; Response to Book Burners; Serving Migrants Families with Children; Young Man Quits Drugs
Since the April trip to Mexico, participants of the Circles gather every six weeks via Zoom to update one another on happenings in their Circle. August updates included:
San Cristobal OneEarth Jubilee Circle
got our first peek at Kotan Elijah Robledo Mercer, new son born to Isai and Lindsey Mercer Robledo. Grandparents Gloria and Pedro were giving praise to God for a healthy grandson.
Pedro Robledo, director of the Yobel School, will be teaching an online course to theology students in Lima, Peru; giving talks at an international conference on the future of the church, and continuing Yobel's collaborations in Chiapas and Nicaragua in teaching church leaders in theology, Bible, and social and ecological engagement.
Gloria is organizing progressive faith leaders to respond to a right-wing group calling themselves "Apostles" who burn books important to elementary school education. Women who are the primary focus of her work in Na'Xajobal will soon be starting another savings group. You can find her on Facebook which she uses a lot to increase her outreach and teaching. She also uses the name Talita Cumi.
Tapachula OneEarth Jubilee Circle
Edman and Rosy Lopez continue to support congregations too poor to pay for pastoral services. An intense ministry with migrants also continues as people cross Mexico's southern border. Edman and Rosy do what little they can. They do arrange brief stays for migrants with local church families. They give priority to children in families crossing the border and point out the safest routes to take as they continue north.
San Mateo OneEarth Jubilee Circle
Angelica writes: Recently David and Mariana started a group of young people with whom they share the word of God. Among them is a young man who had serious problems with drugs and because of this he dropped out of school. Being in this group has helped him quit drugs and return to school. We hope to see results in the medium term.
Where We Can Make a Big Difference
Food and Farming for OneEarth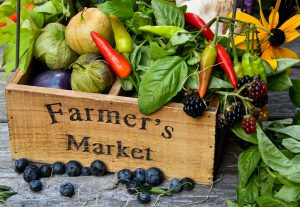 Here's a peek into the Forum of this past September 2. What we eat and where we buy food have big impacts on our planet. Food that comes from industrialized, big agriculture contributes terribly to our ecological crises, even though it claims its farming methods feed the world. But we don't have to choose between feeding the world and making the climate chaos worse. Regenerative, smaller farms improve planet ecology and outperform industrial agriculture in producing food per acre. Here are suggestions:
Do not make "cheap" and "convenient" your primary criteria for buying food unless you absolutely must. What we pay for organic, local food, and food at farmer's markets pays for more than the food we carry to our cars. Healthy, low-meat foods also determine who farms and how the land is treated.
Low-meat diets save water, reduce pollution, and keep us healthier. Unless otherwise marked, over 90% of meats come from factory farms where animals are mistreated and loaded with antibiotics because of their disease-ridden feed lots.
Avoid fast food chains and processed foods. Chains remove money from local economies. Processed foods encourage producers to feed us empty calories, bad sweeteners, and bad fats.
Robust Spirituality Able to Engage Today's Crises
Recent blogs on the website, https://oneearthjubilee.com/jubilee-blog/ are all about evolving our spiritual paths to engage with the multiple breakdowns happening on our planet. How? By accessing the mighty powers of the Spirit. Plus, on the first Saturday of October, 9 a.m. PDT, the OneEarth Jubilee Forum is the place to participate as we encourage one another to evolve as far as we can in engaging today's issues with a living spiritual point of view. Too many organizations and congregations fail to connect spirituality and action. This Forum and the blogs make this connection!
The Radical Bible: Advanced Teaching for Us for Today
The Bible is not focused on our country's culture wars despite that it gets used that way. JEM is countering many of the uninformed and poor understandings of the Bible by linking us all to a new source taught by a friend and colleague of Jubilee.
Starting with this issue, this newsletter will connect you each month with a link to a different 25-minute video on the Radical Bible with Wes Howard-Brook who's on the same page with our work in OneEarth Jubilee. Howard-Brook has taught Bible for a couple of decades at Seattle University. He's an animated and skilled teacher on how the Bible is an exciting voice for our time. This first video reveals that the Bible tells of two major stories in conflict with one another. They are the same stories that today vie between saving life on the planet and destroying it. Click the graphic below and you're on your way.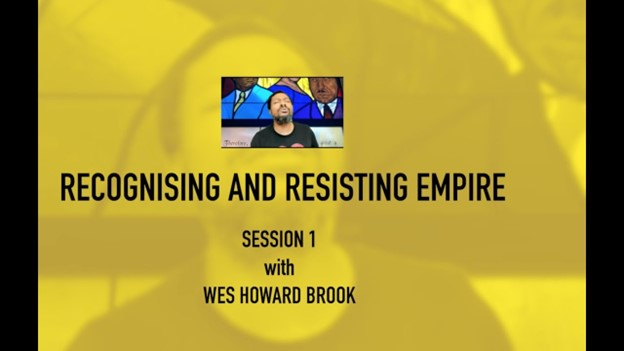 Donations and Pursuing Grant Money
A grant certainly gives Jubilee Circles a big lift when we receive one. But they do not replace donations! Your donations are the essential financial base of a stable ministry. Grants help with needs beyond the budget, but the process for obtaining a grant takes lots of time and huge effort.
We pursue both in JEM. At the moment JEM is awaiting word from two different grantors on whether Jubilee will be allocated some of their grant money.
We are too small an organization for grantors of huge amounts of money to be interested. Some smaller grants have detailed applications beyond what we have time for.
Sooooo, if you have grant-writing experience or know someone who'd be willing to work with us on grants, send us a note. Also, help find new donors to our excellent Jubilee ministries.
Photo of produce box by Shelley Pauls on Unsplash