Why Read This Letter? Because It's Full of Good News
Good news is often dwarfed by dark events.
"We always enjoy your letters. So many good things flow from the dreams you plant and help grow." — Greg and Dina Gordon (along with their donation)
Last month's letter told you of a really special need. This month we report that the need is met! Yay! And Thank YOU!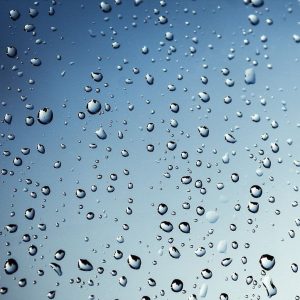 The special need was a leaky roof—not only dripping but multiple little streams. These leaks in the large tarp roof over the Dan Swanson Centro Cultural interfered with all the activities (and there are many) happening in the cultural center. The estimate to replace the roof? $1500. Impossible in the financial reality of the Jubilee Circle in San Mateo. But it is the rainy season and the much needed rains exposed this critical need too long delayed for lack of funding.
Now a $1600 check has been received!! The extra $100 helps offset the 15% decrease of the dollar value against the Mexico peso. A lovely understated note came with the check: "I hope this is helpful. Blessings to all of you." Kay
Upon hearing of this donation, Mariana wrote on behalf of the San Mateo Circle:
"Knowing this deeply gladdens our hearts, and we are moved by the generosity of Kay, sister of our much loved David!! There are no words to thank all the goodness of God and Kay, we would love to receive her one day at the Daniel Swanson Cultural Center and she can see with her eyes the fruit of her heart. Now, the rains are coming to San Mateo, thank God it is a blessing and good news for the countryside, but an urgent need to protect ourselves from roof leaks."
What a Memorial Gift Is Doing among the San Mateo Jubilee Circle
Angelica wrote on behalf of the Circle saying: John told me that he is sending 350 dollars as a memorial for my mom, which I really appreciate. We have talked about this fund and we plan to hold some meetings with elderly people in the community and give them some classes, games, and activities appropriate to their age and name these activities Leonor Jimenez Meetings of Hope or something like that. Please thank those who gave that money.
—God bless you, Angelica.
Nature as Ally; Lowering Greenhouse Gases by What We Eat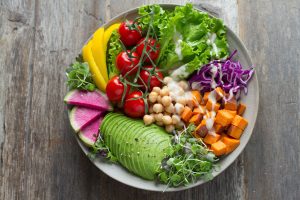 As devastations of Nature roam the planet this summer, they are contributing to the breakdown of a way of life that exceeds our planet's capacities. On August 2, humanity exceeded the life-sustaining powers of the planet for 2023. That means we are now into deficit spending of Nature's capital. By year's end resources equalling 1.7 planets will be reached. Though some countries use only the capacities of the planet or less, the U.S. uses the resources of 4 planets. Nature's devastations speak loudly: You are delusional. Stop using systems that exceed my generosity.
Nature is in fact our ally, urging us to pathways of life. That was the strong teaching to participants in the August 5 OneEarth Jubilee Forum. Guest Scott Klinger emphasized how Nature's interdependence of all beings works with all willing humans to live in OneEarth ways.
The September 2 Forum will show how what we eat is a major tool we have for effecting ecological change. What we eat is linked directly to the soils, water, and farming methods that produce the food. Industrial agriculture is responsible for one-third of greenhouse gases and is an inefficient, exploitative method of food production. So what we eat can cause change to industrial agriculture. How? Register for the September 2 Forum by sending a message to lee@jubilee-economics.org or john@jubilee-economics.org. We'll send you the Zoom link you need for this free Forum, at 9 am PDT.
End of Summer Lows in Jubilee Bank Account
Here's a way to help. The bank account is heading for a low of $3000. Each year the account is lowest at the end of summer. But this is lower than usual and without a strong influx in the next 6 weeks, ministries in October will receive only 75% of their monthly amount. If you can help, it's obvious every penny will get turned into mission. Lots of people thank you.
Pregnancy and Arrival of a Jubilee Baby in San Cristobal
Lindsey Mercer-Robledo wrote this email on August 2:
He will be here before we know it! We've been prepping the house for his arrival. We have his clothes and bedding all washed, and his hospital bag packed and ready to go. We just need him to get here. So many people are excited to meet him and see how he looks.
 And then it happened! August 8, 8:23 am!
Our little miracle, Kotan Elijah, made his way into this world yesterday August 8th, 2023 at 8:23 a.m. weighing at 5.7 lbs and 19 inches long (2.6 kilos and 48 cm). We are so in love! He's perfect!
Parents, Isai Robledo and Lindsey Mercer-Robledo facilitate the Alter-Nativas ministries that are so much a part of the Jubilee Circle in San Cristobal.
Banking So that the Money We Don't Donate Works for Justice
What does God require of us? Here's what Micah, a Hebrew wise man said (Micah 6:8).
He has told you, O mortal, what is good,
and what does the Lord require of you
but to do justice and to love kindness
and to walk humbly with your God?
It's a widespread understanding that we do good with money by donating it to causes we believe in. Therefore, it's powerfully important to know that the money we don't donate can work for justice as well. Even more so! So often the bank we use undercuts the donations we give because the bank's mission is at odds with our faith-based values. See the https://www.betterbankingoptions.com/ website for a bank or credit union near you that is most committed to justice in your area. If none in your area, open an online account with Self-Help Federal Credit Union (or another of your choice) whose mission is doing social justice with all their deposits.
OneEarth Jubilee now banks with Self-Help Federal Credit Union. We have been accepted because our mission aligns with theirs. Self-Help does not accept money from businesses whose purposes contradict the Self-Help mission to do justice. Recently, Adriana Enloe, branch manager of the Self-Help Federal Credit Union in San Diego, convened a meeting with Nuray Ozbay, investment officer, Andy Loving, financial advisor, and OneEarth Jubilee's John Michno and Lee Van Ham to advance the mission of justice together. What a productive time we had!!
We reaffirm a heading from the previous newsletter: Choosing a Bank Is a Spiritual Practice.