Jubilee has been adjusting to the impacts of the coronavirus. Special thanks to all of you who have sustained our ministries financially, emotionally, and prayerfully. This October issue of Jubileo updates you on some Jubilee activities. This issue is dedicated primarily to the work of the San Diego Jubilee Circle. The November and December issues will bring lots of news from the San Mateo and San Cristobal Circles in Mexico.
Maximizing Justice Over Profits in Investing
Jerry Ivers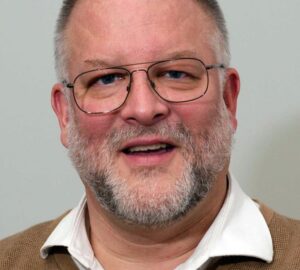 en and Lee Van Ham, co-hosts of the Simpler OneEarth Living Podcast learn a lot with every podcast interview they offer. Consistently, the topics covered bear witness to various aspects of OneEarth Jubilee living. Be sure to listen.
Can justice be maximized over profits in investing without losing your shirt? The October Simper OneEarth Living Podcast gives you the chance to hear Scott Klinger talk about investing in justice so that our money can leverage greater fairness in the world. Scott weaves in his experiences with Indigenous Peoples' economics and brings up the legal barriers to this kind of investing. Occasionally Scott writes articles that appear on the Common Dreams website. You may have read some of them. Be sure to listen to Maximizing Justice over Profits Is Possible (https://oneearthjubilee.com/2020/09/30/episode-1020-scott-klinger-maximizing-justice-over-profits-is-possible/).
So Much We Learn from Outsiders: Immigrant Advocacy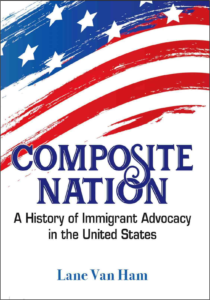 In September, the podcast conversation affirmed the bold work of immigrant advocacy. Though lots is written about immigration, to focus on immigrant advocacy is rare. So it's a treat to hear Lane Van Ham talk about his second and latest book on the subject.
People's worlds are changed through immigrant advocates, especially the choices of the immigrants themselves. Our economy is greatly improved by them. That they are outside the mainstream, makes them especially valuable in the human community. Lots of the energy, wisdom, and life-or-death choices that come from outsiders (immigrants) teach us lots about improved living on our planet.
Lane's book is Composite Nation: A Brief History of Immigrant Advocacy in the U.S. (Brief means 64 pages.) It's available through Jubilee or online. Do listen to So Much We Learn from Outsiders: Immigrant Advocacy (https://oneearthjubilee.com/2020/08/30/episode-0920-so-much-we-learn-from-outsiders-immigrant-advocacy/).
Interact with the People of Jubilee in Mexico
Learn Directly about their Projects
Join us in talking directly (via Zoom) with people in the Jubilee Circles in Mexico. Two such calls have proved valuable, even though we were still working out the kinks for this new Jubilee venture. Now we're ready to say, "If you'd like to be on a future call, let John know, john@jubilee-economics.org." We talk for an hour. The next call will feature the activities and people of either the Circle in San Mateo or San Cristobal. Translation is provided so there's no need to know Spanish. Reading about the work of these Circles in JEM newsletters provides some communication. But talking directly with one another opens a much stronger sense of relationship and understanding. The creativity of the ministries in Mexico continues to be remarkable, even with Covid-19. Hope you'll be on a Solidarity Call soon.
So Many Trees Being Destroyed; Let's Plant New Ones
Our Part in the Trillion Tree Campaign for Restoring Creation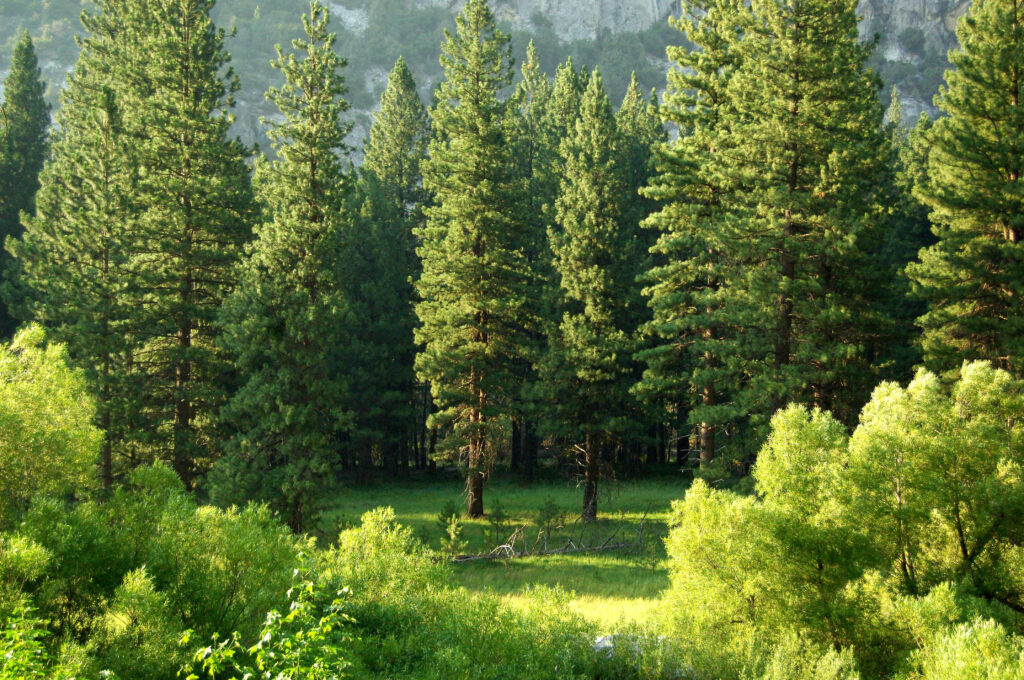 Millions of trees have been lost through diseases, wildfires, and out-of-control clearing. Big changes in Earth's climate are accelerating this loss just when we need all the trees we can get because they remove carbon from the air. American Forests is promoting the Trillion Tree Campaign. We've registered with this global campaign as we organize locally for the planting and stewardship of trees. John Michno is leading JEM's initiative, collaborating with Robin Rivet, arborist, on our initial project this Fall on the Peace Campus—an acreage inhabited by the Friends Meeting, 1st Church of the Brethren, Peace Resource Center, and American Friends office for immigration. John is eager to give presentations on how tree planting and stewardship are vital acts of creation-care. (Photo of trees by Matt Artz on Unsplash)
 JEM Leadership for the 2020s
Jubilee is a view of the world highly effective in addressing the crises of living the 2020s. JEM brings the leadership of spiritual activism, rooted in Creation. At the end of this year, Lee Van Ham's role in JEM will change from being Director to being on the Board and focusing on funding, newsletters, presenting, and writing. The Board intends to name a new director effective January 1, 2021. JEM's Board and Circles are eager to bring Jubilee living to a wider audience in the critical decade ahead.   John Michno, who has worked with JEM for the past year, is communicating to the Board of JEM that he would like to become the Director of JEM if the Board agrees. John comes out of the business world and brings IT skills, an ecumenical faith journey, effective networking skills, and training in communicating—even in conflict situations.
 Coming Soon
First offering in the Jubilee School.
A one-hour remote learning course on local investing.
Additional videos on the Jubilee YouTube channel.
Updates from Mexico Circles on the vital ministries continuing amid Covid-19.
 Special Ways to Help
Donating, of course. Recently JEM received a donation of stock, so we now have the capacity to receive such donations as well as checks and online donations.
Be part of a Solidarity Call between Mexico and the U.S.
Tell us what you think after listening to podcast episodes.
Pray in solidarity for the health of the people in Jubilee Circles. In the San Mateo Circle, two people have tested positive for Covid-19.