Jubilee Is a Vigorous Practice of Participatory Democracy
Democracy! In recent months we've experienced great tension between energies intent on democracy versus more authoritarian ways. Black history month! A strong reminder that skin color is not a reason to exclude anyone from the fullness of democratic systems. Jubilee! The biblical Jubilee is inherently committed to the full participation of all—a most vigorous practice in democracy.
Recently, the Jubilee Circles in the U.S. and Mexico engaged in participatory democracy to determine Jubilee projects for 2021. In other words, the JEM board does not give top-down orders on the projects. Rather, each Circle, in self-determination, works with the gifts and divine calls of its participants, growing ministry projects from them. Then, projections are made for funding amounts that each project requires. Once the Circles have done this, they share their work with other Circles for conversation and discernment as a larger Jubilee cooperative. It opens their work to improvements and suggestions. Collectively, we prayerfully consider the question: Given anticipated resources, how can the biblical Jubilee be advanced most effectively in our spheres of influence in Mexico and the U.S.?
This process of participatory democracy takes more time than a top-down directive, but the payoff is huge. To cite one example. Through the digital conversations of this process, the sense of connection across state and national boundaries encourages us to believe we can do more than when going it alone. New possibilities for working together are born and ideas for ministries are improved. What examples can you give of your practices of democracy?
But there's one more major participant necessary in this democracy of Jubilee that greatly improves its effectiveness: people able to infuse it with financial energy. There's no doubt that money can energize action. So, readers, do consider how you can participate in this democracy of Jubilee by adding your energy into the mix in the months ahead. To date, we've never had as many as a hundred donors in a year. Maybe 2021 will be that year!!
Listen to Our Conversation with economist Barry Shelley
on Current Economics and Alternatives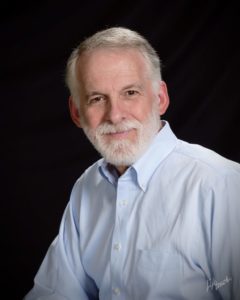 You can hear JEM's economic advisor, Barry Shelley, talk about the economics of OneEarth Jubilee Economics. The Simpler OneEarth Living podcast talked with him in February about assumptions that underlie the current national economy and initiatives people are taking that show different assumptions and economic models are possible. The conversation includes how the economy stumbled badly for most people under the weight of the coronavirus pandemic. Wall Street's success has been radically disconnected from the country roads, from towns, and from the jobs market. Paths of recovery for households, small businesses, and states are still uncertain.
We talk with Barry about (1) the underlying assumptions of the prevailing economy and the challenges in moving our economy in new directions, (2) the discussions happening among professional economists about changes and different economic models, and (3) local initiatives he considers important in showing that alternative sub-economies can be created within the larger, prevailing economy. In Jubilee Economics Ministries we benefit greatly from Barry because he understands not only classical economics and the current neoliberal model that stumbled in 2008-9 and now again, but also the vital importance of practicing an alternative economy rooted in creation more than wealth accumulation or maximization of profits.
Barry is senior lecturer at the Pardee School of Global Studies at Boston University. He went to that work after three decades of experience as a practitioner, teacher, and researcher focusing on the political economy of international development and the environment, particularly in rural areas of the Global South. Most recently, he served as Global Advisor for Agriculture and Climate Change for Oxfam America. There he contributed to organization-wide strategy and research and traveled often to support national teams in Asia, Africa, and Latin America. Previously, he worked in El Salvador with both U.S.-based and national NGOs or non-governmental organizations. Do listen!
Training in Theology, Ecology, and Crisis Response—It's Part of the Yobel School, San Cristobal, MX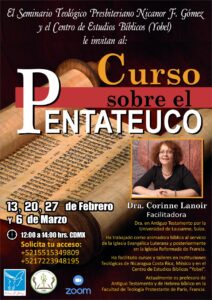 The Yobel School began 11 years ago when JEM's Dan Swanson and Pedro Ramirez Robledo began implementing their vision for leadership training. It would not be on a campus, but function as a traveling school, going to where students are. Robledo has continued as the director and is part of the Jubilee Circle in San Cristobal. Many collaborations have evolved with other education programs or institutions scattered around Chiapas and some other parts of Mexico. The result is quality education in biblical studies, theology, ecology, and crisis response.
The current collaboration with the Nicanor Gomez Seminary in Toluca, MX is an excellent example. The Dean of the Seminary is Edman Orel Lopez, a JEM advisor and teacher on matters in Mexico. Robledo and Lopez have designed a course on the Pentateuch (the first five books of the Bible) taught by an internationally acclaimed teacher from Europe, Dr. Corrine Lanoir. She is currently a biblical animator with the Evangelical Lutheran Church and Reformed Church of France. Familiar with Latin America, Lanoir has previously facilitated workshops and courses with theological institutions in Nicaragua, Costa Rica, and Mexico. (click on image to enlarge)
Some of JEM's redistributions to Mexico support the work of Yobel, and three years ago we donated to the Nicanor Gomez Seminary library when Lee Van Ham led a short Jubilee conference there with translation help from David Funkhouser, JEM board president. It was a great treat!
Now, here's your opportunity to meet director Pedro Robledo and the work of Yobel through two 3-minute videos about their work. "Yobel: Upcoming Projects and Goals" created last summer and "The Life and Ministry of Yobel." Both have English subtitles. Watch! And in six minutes you'll have a new personal connection with this creative Jubilee ministry in Mexico.
JEM Can Now Accept Donations of Stocks
During the past year, a person wanted to donate stocks to JEM. Could we accept such, she wondered? The question prompted us to set up an account that makes it possible for JEM to receive donations of stocks. And, of course, you the donor avoid any taxes you would otherwise incur. If you have stocks you'd like to donate, let us know and we'll connect you with the financial advisor who handles this for us.
The Jubilee Covenant Guides All Who Use It to OneEarth Living
Can changing lifestyles ward off the weather extremes of climate change? No? Yes?. The frigid temperatures in Texas, Louisiana, and Mississippi illuminate our answer. It takes more than lifestyle change. The infrastructure and systems designed years ago—and under-regulated—were inadequate for arctic weather's descent upon them. The descent resulted from the warming that's moving the jet stream.
But climate change is also about sweeping lifestyle changes. Our systems AND lifestyles need to move closer to OneEarth living. Toward that end, last year OneEarth Jubilee created a covenant for lifestyle changes. These changes are strategic in that they are designed to leverage systemic change. Please review the OneEarth Jubilee Covenant. Join those who are signing it. When he read it some months ago, Scott Klinger said this about the Covenant:
How thrilled I was to receive JEM's new covenant. It is the perfect balance of unlearning, relearning and action. There is such a void for pieces that ask us to look at our relationship with money. JEM's covenant does this in such important ways—focusing on consumption, giving AND investment. Thank you for inviting people to divest from fossil fuels. It is a great entryway and one that fits with the other commitments. My hope is that as people unlearn and relearn, there will be room later on to extend the covenantal invitation to divest from the whole of Wall Street, and to reinvest in community investments.
You can hear Scott Klinger on our Simpler OneEarth Living podcast. We interviewed him for the October 2020 episode.